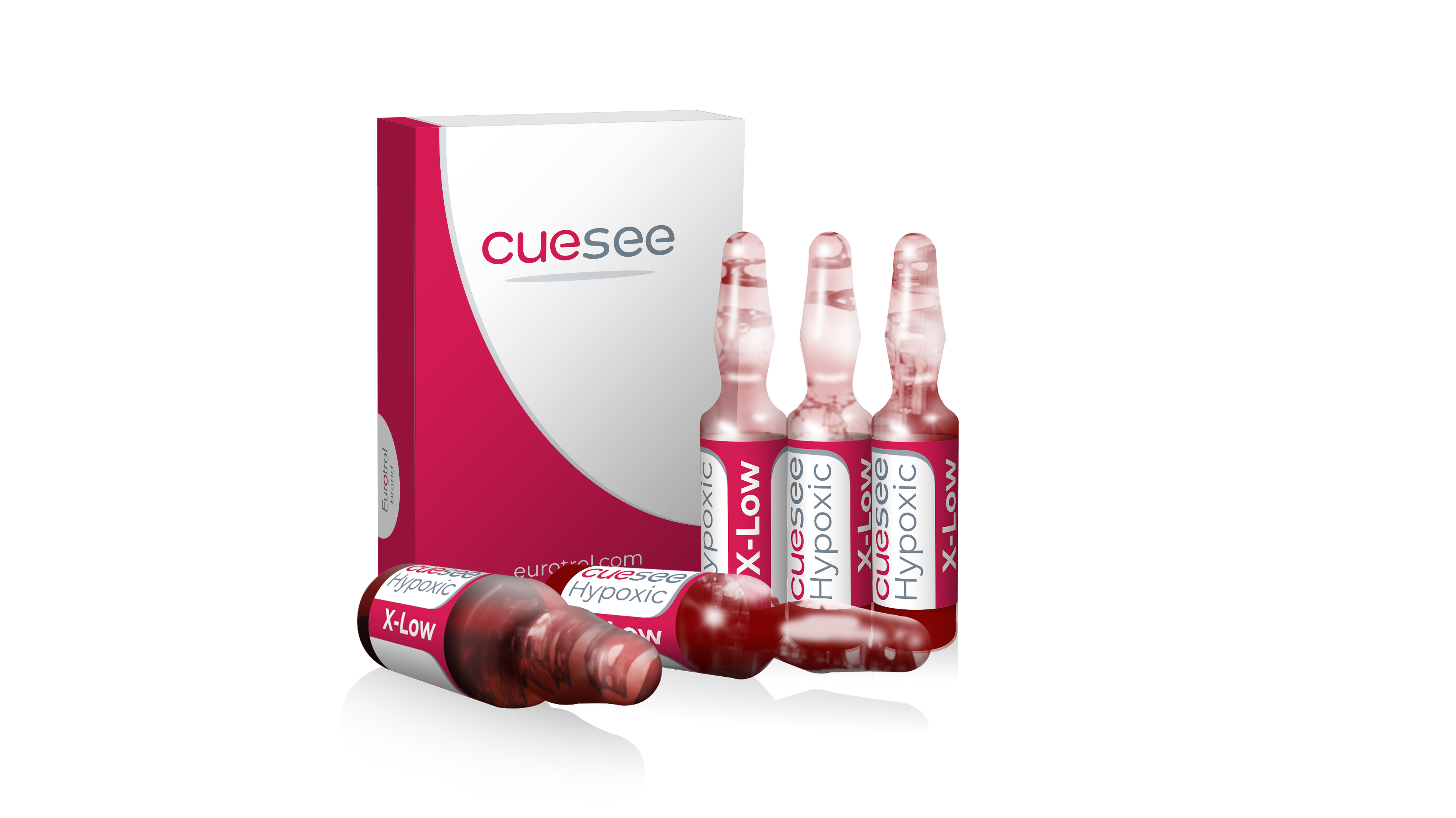 For validation of extreme low pO2 blood gas measurements which is ideal for Analytical Measurement Range (AMR) Validation.
This offers:
 Accuracy and precision of low pO2 measurements: Cuesee likely provides accurate and precise measurements of very low pO2 levels in blood samples.
 True hemoglobin buffering – 10-minute open ampule stability: This suggests that Cuesee has a mechanism for stabilizing hemoglobin levels in the blood sample, even when the ampule containing the sample is left open for up to 10 minutes.
 Method comparisons and AMR validations: Cuesee may support method comparisons, allowing healthcare professionals or researchers to validate its performance against other established measurement methods. Additionally, it might have undergone AMR validation, which ensures that the instrument's measurements fall within an acceptable range of accuracy and precision.
 Comparable results to whole blood tonometry: Whole blood tonometry is a technique used to measure blood gas levels. Cuesee is likely designed to produce results that are comparable to or in line with the results obtained through this traditional method.
 Compatibility with all common blood gas instruments: Cuesee is probably designed to work seamlessly with various blood gas instruments commonly used in clinical settings, ensuring that healthcare providers can integrate it into their existing workflow.